£200k
incremental sales due to being able to react to the iPhone launch swiftly
£40k
incremental sales due to being able to manage pre-orders effectively
Founded in 2014, Mous is a technology accessories company that specialises in secure, yet visually attractive, phone cases. In the fast-paced world of consumer electronics, the business needs to react fast to new phone launches to compete in the market. However, Mous was experiencing late shipments and poor visibility, which increased staff workloads. It needed a freight forwarder that could manage orders to meet its campaign targets. Flexport was chosen for its digital approach to freight forwarding, to enable Mous to gather critical shipment data in one place and help it properly forecast, communicate with suppliers, and make data-driven decisions.
Challenge
With new product categories appearing all the time, Mous needs to be able to take advantage of new marketing channels to achieve its high growth ambitions. Therefore, getting stock to warehouses on time and managing pre-orders effectively is essential.
Prior to working with Flexport, Mous had a highly manual logistics system that made shipment visibility and reporting difficult. Stock was often being picked up late from factories, resulting in delayed shipments, and documentation like freight invoices was uncoordinated and inconsistent, meaning that data wasn't centralised and reporting was difficult. As a business that relies on pre-orders, Mous needed visibility of when stock would arrive, without the need to chase for updates.
"We lost track of shipments as there were so many of them across different emails," explains James Day, Co-Founder & Operations Director. "It became impossible to manage, and it was looking like we would need to hire a full-time freight person just to stay on top of it all.
"We'd been looking for a solution to the problem for around a year. I assumed the freight industry was quite archaic, and there wasn't a business out there that could streamline this complex area of our business the way that we needed – until I stumbled across Flexport."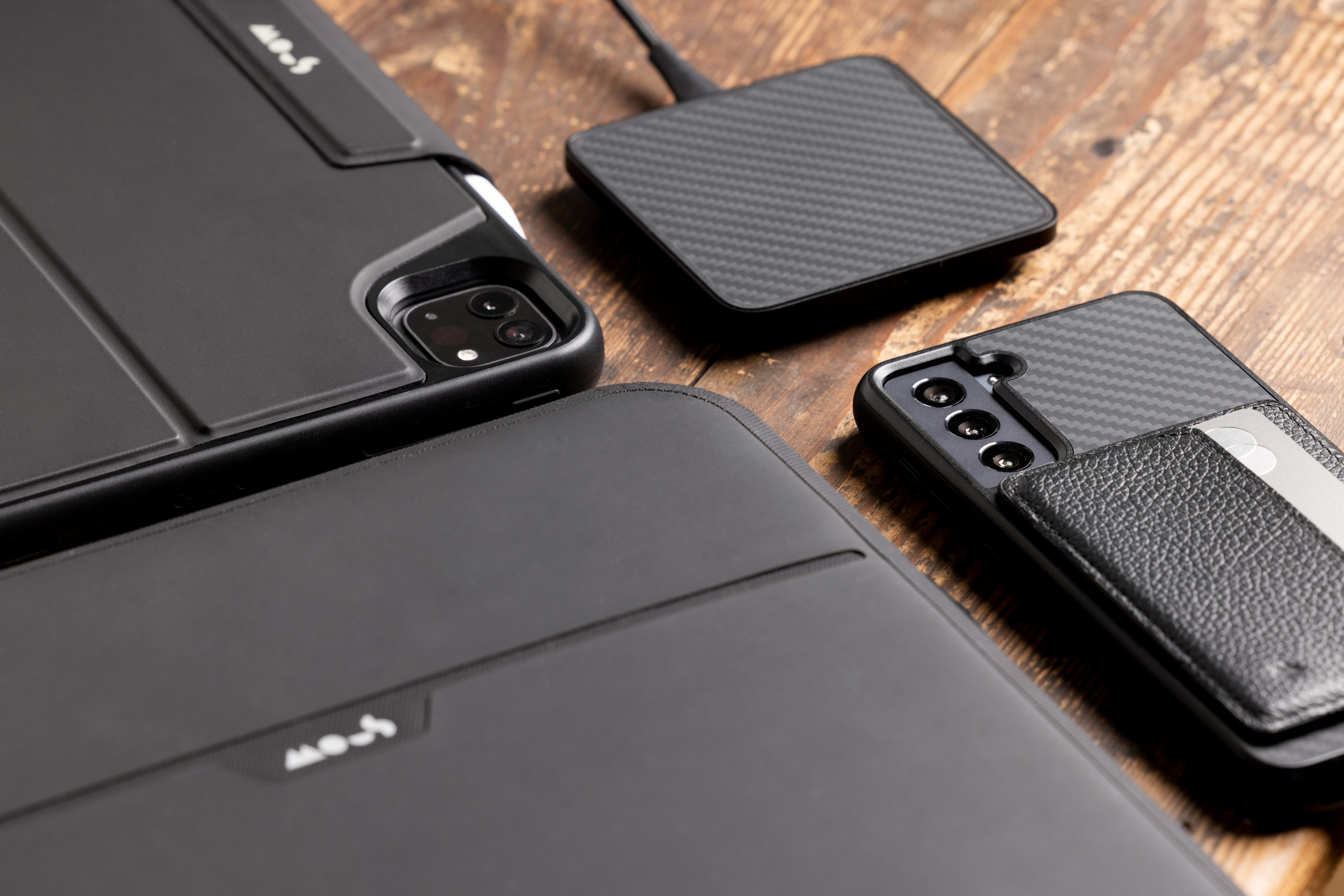 Hassle-Free Stock Management and Business-Wide Transparency
Mous selected Flexport to overhaul its entire logistics process, manage end-to-end shipments and facilitate transparency across the business. Mous decided to install the Flexport platform to track each shipment and have visibility over estimated arrival times.
The solution enables the company to easily respond to any issues, both internal and external, and keeps all discussions in one place for visibility. Mous has been able to streamline its freight process by removing its reliance on complex email chains, improving the visibility of each shipment whilst, crucially, avoiding the need to hire a full-time member of staff to manage the freight process.
"Our process was highly manual, chaotic and messy, with lots of long email threads containing attachments throughout," explains James Day, Co-Founder & Operations Director. "I've used many ERP and order management systems, but have never come across any operations systems as intuitive or easy-to-use as Flexport's platform. Managing files is no longer a headache; everything is stored within the system, making it easy to locate and add new files. Gone are the days of going through lots of different email chains to find documents, and gone is the stress it brings!"
Flexport has also enabled Mous to keep the wider business informed of key shipments, by providing tracking links for company-wide visibility. Results can be reported back easily, including metrics like transit times, cost per weight, and invoices can be managed swiftly and efficiently.
"You don't need login details to use the tracking link functionality, which means our managing director can closely watch stock arriving in anticipation of key phone launch periods, and has 100% end-to-end visibility – and assurance – through the Flexport platform. This is contrary to other providers, which typically give you a tracking link to a port, not to your warehouse."
"I'm extremely impressed by the Flexport system – with how user-friendly it is, and how good report building is. It's by far the best on the market," says James Day, Co-Founder & Operations Director at Mous.
Meeting New Targets with Improved Visibility
The first significant trial of the Flexport solution was for the iPhone 14 launch. It was the first major launch that was delivered on target for Mous, which drove nearly £200k in incremental sales and a huge improvement in customer feedback. Before Flexport, key launch dates were often missed, and customers didn't receive pre-orders on time, which was harming company reputation, sales, and the business's opportunities to grow.
"Flexport's customer focus meant it understood the importance of these shipments and did everything to beat our usual service level agreements (SLAs) and expedite shipments – even with unforeseen issues that included a hurricane in Hong Kong! The team was creative in finding ways to save time and make up for delays."
The up-to-date estimated times of arrival, provided within the Flexport platform, have also meant that Mous has been able to reliably put products on pre-order when they've sold out due to higher-than-expected sales. This has already made £40k in incremental sales over the past 3 months, and has created new growth opportunities for the brand that would have been impossible to achieve previously.
"We have ambitious growth plans as we scale both in volume and in terms of geography. Working with the team has helped us simplify an area of our business that we really have no interest in becoming experts in!"
Overall, Flexport has made significant cost savings to the business and drastically reduced the time that staff spend on admin. "I no longer worry about freight transit times, documentation or pick-ups happening on time. That's because Flexport takes its SLAs, from transit time to receiving documents on time, very seriously, and is incredibly reliable. Even when there are unavoidable issues with freight, Flexport has been very proactive in keeping us up to date, which means we never need to chase or worry."
I'm extremely impressed by the Flexport system – with how user-friendly it is, and how good report building is. It's by far the best on the market,
Read More Customer Stories
See how other brands are working with Flexport to achieve sustainable growth.
Consumer Goods
How Klean Kanteen Met Sustainability Goals and Saved 400+ Hours a Year on Reporting
Ready to Get Started?
Ready to Get Started?
Learn how Flexport's supply chain solutions can help you capture greater opportunities.