Impact By The Numbers
3700+
Metric tonnes of carbon offset
22.6k
Pounds of donated clothing items
Cotopaxi, the well-known and well-loved outdoor apparel brand, does things differently—as evidenced by their use of bold and bright colors and ambitious environmental, social, and governance (ESG) goals. Equally committed to promoting adventure and global change, Cotopaxi's mission to end extreme poverty in our lifetime grounds the way the brand operates. To date, through their foundation and grantees, Cotopaxi has supported over 3.5 million people in extreme poverty.
Due to the significant negative impacts that can occur within textile supply chains, Cotopaxi's initiatives and partnerships extend throughout the value chain to ensure that suppliers and logistics workers are supported in improving their sustainability performance. With Flexport as their freight forwarding and sustainability partner, Cotopaxi is able to pursue these ambitious initiatives to maintain their Climate Neutral certification and reduce their carbon footprint as a clothing company.
Defining the Sustainability Space for Small and Medium-sized Companies
Despite these good intentions, Cotopaxi's main challenge, as a small to medium-sized business, was knowing where to start. Annie Agle, Senior Director of Sustainability at Cotopaxi, recounts the initial process: "Much of the sustainability and ESG space has been defined by large multinational enterprises who are not purpose-led, and so many of the interventions or approaches just didn't work for a company of our size." When Cotopaxi learned about Flexport.org, Flexport's impact arm, and the solutions they offer to measure and offset their carbon footprint, they immediately saw the value in working together to achieve good. Flexport.org provided Cotopaxi with the technology, industry expertise, and trusted partnerships in the sustainability and carbon offsetting space to both get started and continuously deliver impact.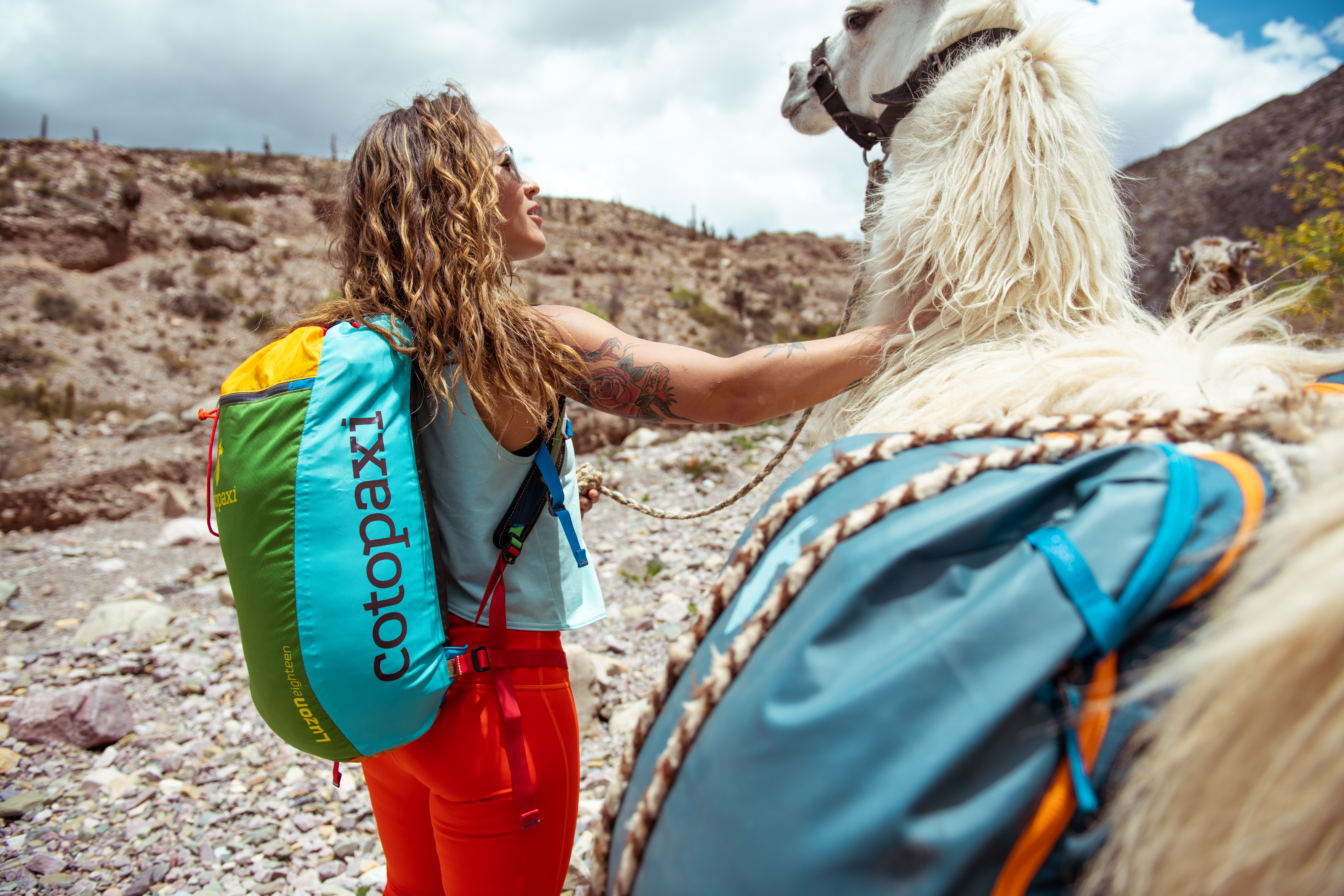 Creative Problem-Solving for Global Impact
The range of solutions and wins achieved together go beyond carbon measuring and offsetting, reflecting a partnership founded on innovative and creative thinking.
Cotopaxi's "Donation Never Destruction" model stemmed from their work with Flexport.org in 2019. When a shipment of Cotopaxi's products experienced water damage during transit, Cotopaxi was informed that all 451 jackets, fleeces, and vests needed to be destroyed in order to secure the insurance claim. With Flexport.org, they were able to identify a solution that enabled them to avoid unnecessary destruction, and instead donate the goods. While many nonprofits are unable to accept even slightly damaged donations, Flexport.org's expansive network helped Cotopaxi find the right partner organization: Compass Family Services, which supports families experiencing homelessness in San Francisco. The impact was immediate – almost all of the jackets were distributed within three weeks to over 200 families.
Cotopaxi leaned on Flexport.org's expertise again at the onset of the Covid-19 pandemic. After the impact-driven brand developed a preventative non-medical mask, they quickly implemented a "Buy One, Give One" program to support some of the hardest hit communities across the world. Flexport.org not only covered the transportation costs associated with delivering the masks, but also successfully delivered the masks to Brazil, Honduras, and New York in spite of the logistical breakdowns and disruptions of the pandemic. As Annie shares, "Navigating the logistics with all of the supply chain shutdowns was next to impossible. Flexport.org's team worked wonders and allowed the donation program to be a success for people and the planet."
For Cotopaxi, the path to sustainability is clearly defined with Flexport.org's solutions and team. Flexport's technology allows Cotopaxi to access sound data on their carbon emissions, which is the first step to mitigating against the effects of climate change. Annie explains, "We're aware of the negative impact that shipping poses to the planet and communities. With Flexport.org we're able to implement changes to take responsibility for that."
Key Takeaways
1.
Cotopaxi is an outdoor apparel brand known for doing things a little differently, from their brightly colored jackets to their commitment to sustainability and ending extreme poverty.
2.
Flexport.org's ability to help them easily calculate and reduce their carbon footprint was a perfect match for Cotopaxi's environmental, social, and governance (ESG) goals.
3.
Early in the COVID pandemic, Cotopaxi partnered with Flexport.org again to implement their "buy one, give one" mask program that got vital PPE to some of the hardest hit regions in the world.
Sustainability requires collaboration, and it's partners like Flexport.org that have allowed us to punch above our weight.

Annie Agle
Senior Director of Sustainability, Cotopaxi
Read More Customer Stories
See how these brands are partnering with Flexport and Flexport.org to achieve sustainable growth.
Ready to Get Started?
Learn how Flexport's supply chain solutions can help you capture greater opportunities.